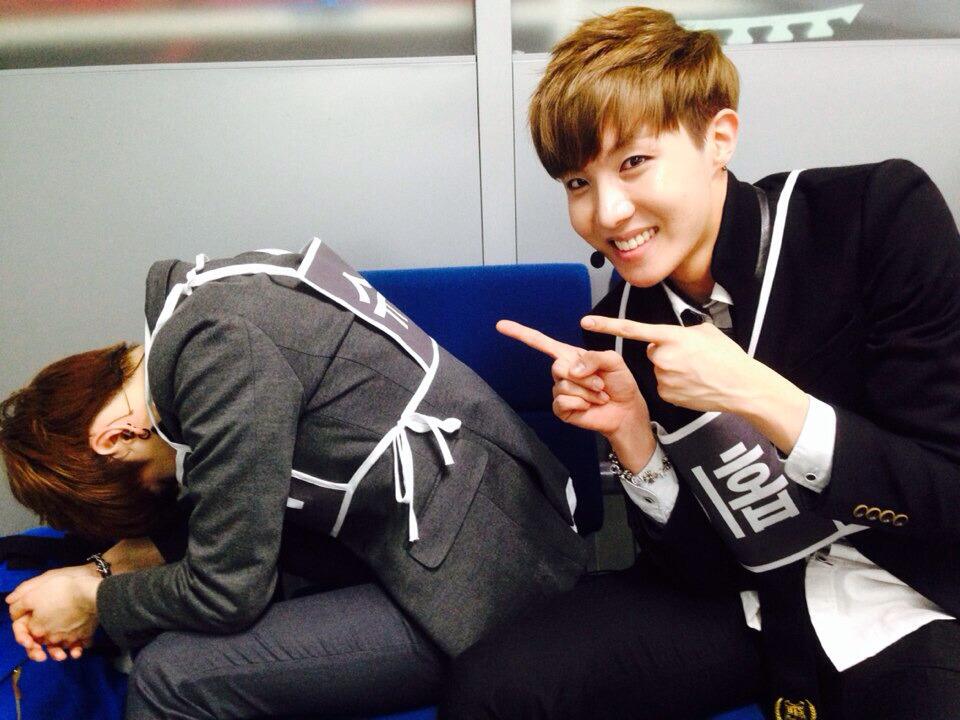 From BTS_Jhope : 설탕설당데이 http://cafe.daum.net/BANGTAN/jbaQ/190
From BTS_Jhope : Sugar Sugar Day  http://cafe.daum.net/BANGTAN/jbaQ/190
Everyone I'm Hob!!!
Today's a rather sweet-sweet day right
It's none other than Suga Suga hyung's day~~
Right from early morning today the weather's so cold but many of you came for the mini fanmeeting ㅠㅠ
Yi-ah~~ I love you, really hehe
Today did you all receive the presents Suga hyung prepared… That… A lot of hard work went into that vinyl packaged sticker.. I helped too!!!!
(random boasting) Anyway in commemoration of the sweet-sweet Suga hyung day, I took a picture.
Zero-power/force Syub Syub live action kekekekeke
Hyung let's gain power!!!
Credits :
Translate : Denise @ bts-trans