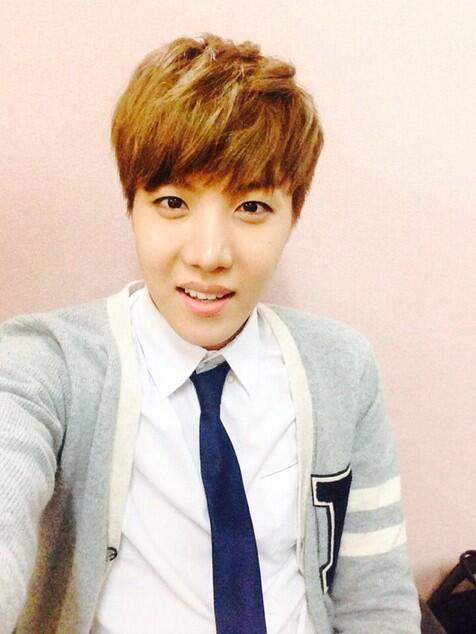 From BTS J-Hope : 상남자  cafe.daum.net/BANGTAN/jbaQ/199
From BTS J-Hope : Realman  cafe.daum.net/BANGTAN/jbaQ/199
t's Hobie
Today's really the last stage.
From producing the song, to settling on our title track and deciding on the name of the song, up till each moment we had one worry.
Going on stage to perform with this music and title, will people like it?- I think we worried about this more than 10 times over.
To stand up confidently against this very worry, we really worked hard practicing. It seemed as though my pride had to first gain its confidence. While making merry of this worry, we sweat blood-shed perspiration preparing for 'Real Man's first broadcast, but the very moment of stepping onto that first stage, I felt proud! Hahahahahahaha
Every moment of the 6 weeks that past had been enjoyable! It's a neither long nor short time but its been a really fun and happy promotion! I reckon it's thanks to our ARMYs' enthusiastic cheering that made it even more exciting. Ehhehehehe~~~~~
For always cheering on so enthusiastically for us, thank you very much!!! It's a pity that it's the last stage and the lingering attachment but!!!!
ARMYs don't be sad that it's ended!
Our style~ you know Bangtan style.
We'll explosively produce music and come back to everyone with yet an even better stage again soon. Thank you very much!!!
We'll work harder @-@///
ARMYing I love you ♥?♥?♥?♥?
A photo different from usual times, just softly~
Credits :
Translate : Denise @ bts-trans