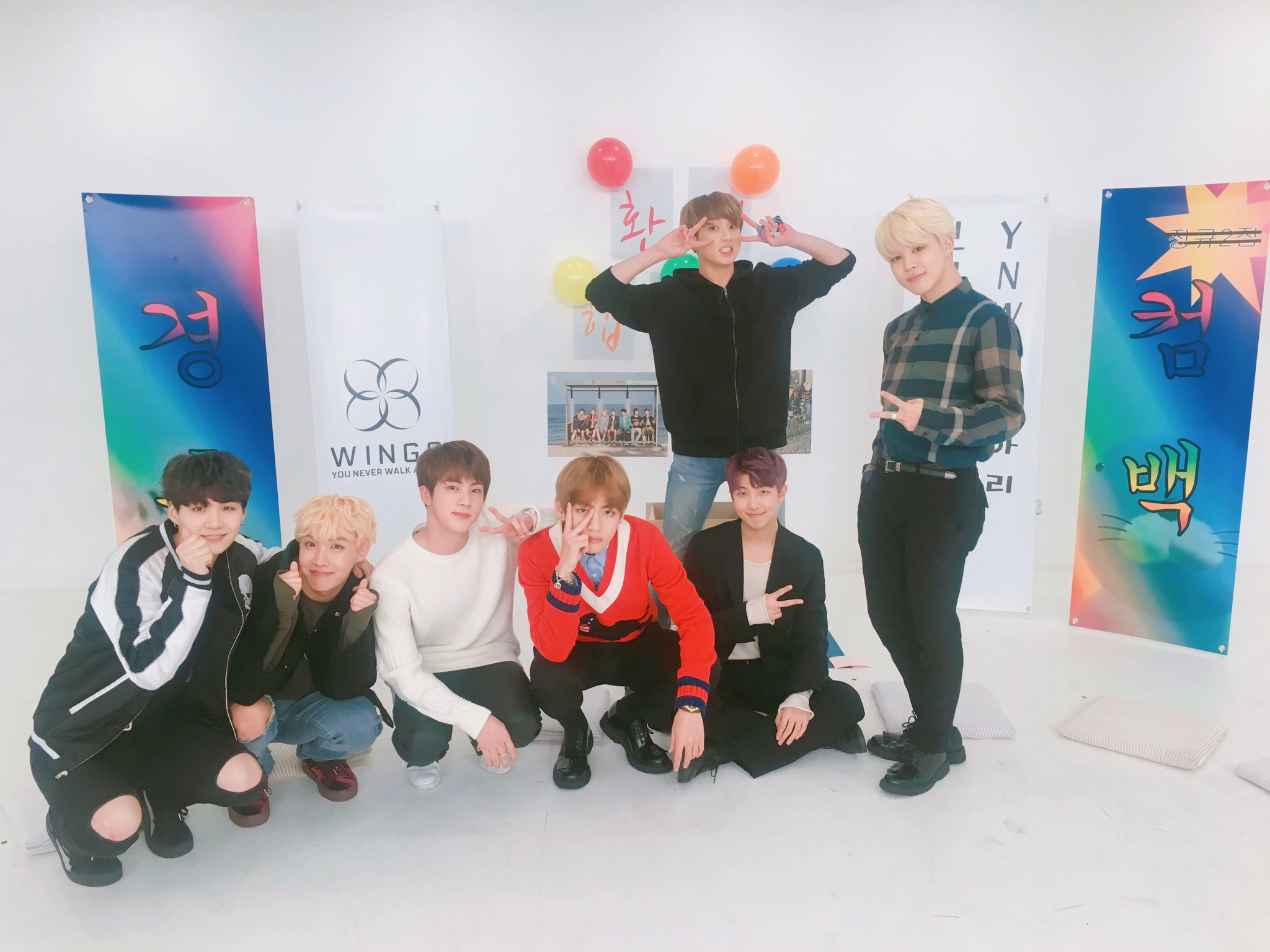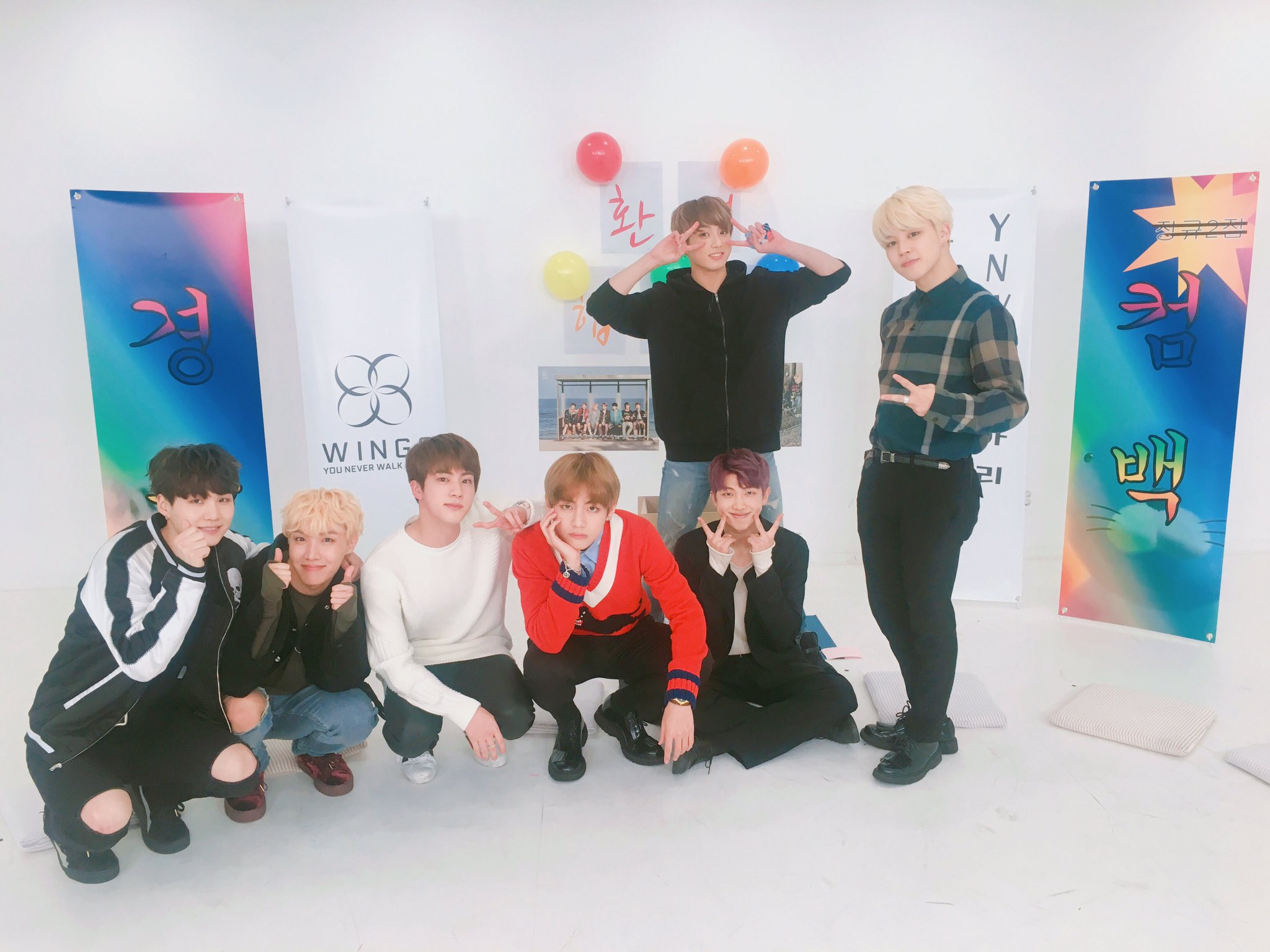 @bts_bighit : [#오늘의방탄] #방탄소년단 새 앨범 <#YOU_NEVER_WALK_ALONE> 많이 사랑해주세요! #봄날 캐..캡짱!

#낫투데이 캐..캐캡짱!!

#굵동빠이팅
Trans @bts_bighit : [Today'sBangtan] Please give love to #BTS new album <#YOU_NEVER_WALK_ALONE> kae…kaejjang!

#NotToday  kae…kaejjang!

#BoldPromotionsFighting
Note :
-Kaepjjang is a korean slang word that suga used in the live before ,originated from captain+boss/leader 캡+짱 and can mean very best.
-굵동 is acronym that suga made up to describe the YNWA promotions on the comeback preview VLIVE,combining bold (굵다) and Promotions (활동) creating 굵동,meaning a bold,but short period for YNWA.
Credits :
Trans : bangtanitl