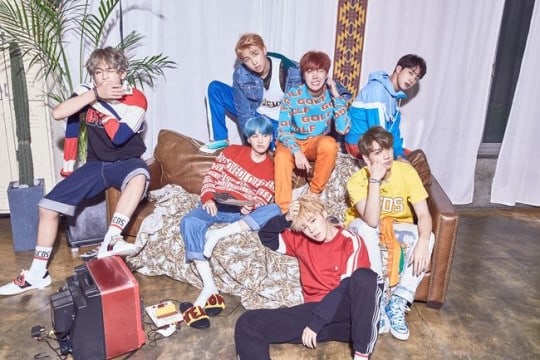 BTS has been enjoying a successful comeback with their fifth mini-album "Love Yourself: Her," as they previously placed No.2 on Oricon's daily album chart, among other notable achievements.
On October 3, the group took No. 1 on Oricon's weekly album chart. What made it even more impressive was that they were able to do so with their Korean album, without promotions, attesting to the group's popularity overseas.
In addition, BTS came in at No. 67 on Billboard's Hot 100 on the most recent chart, and No. 7 on the Billboard 200 last week. They also reached No. 14 on the United Kingdom's Official Charts' Albums chart and No. 90 on its Singles chart. They are currently preparing for their Osaka Kyocera Dome concert"2017 Live Trilogy Episode III The Wings Tour In Japan Special Edition."
Congratulations to BTS!