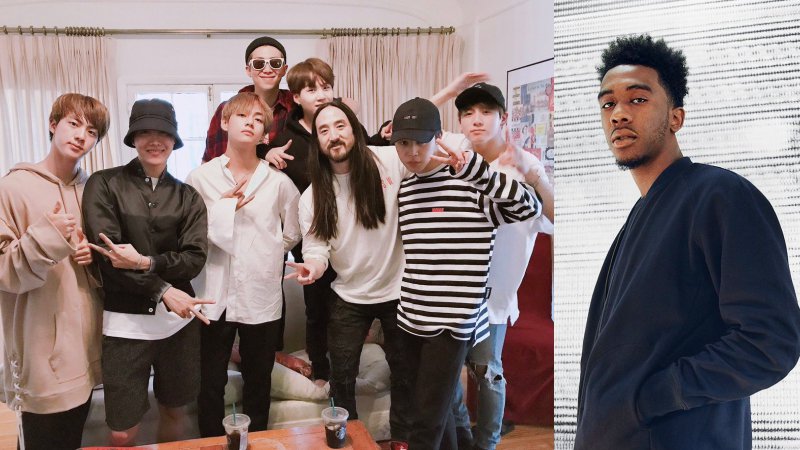 As promised through hints from both Steve Aoki and Desiigner themselves, a collaboration between the musicians and BTS will finally be hitting the airwaves!
On November 7, Big Hit Entertainment confirmed that BTS will be releasing a remix of a b-side track "MIC Drop" from their recent "Love Yourself: Her" album. The track was remixed by DJ Steve Aoki, and will feature Desiigner rapping.
The group's agency explained that the remix's surprise release is to repay fans worldwide for their meaningful success and for showing BTS so much love during their most recent comeback.
Steve Aoki had previously confirmed that he was working on a collaboration with BTS, while Desiigner also hinted at something when he met up with BTS recently.
This exciting remix of "MIC Drop" is set to be released worldwide on November 17.
Meanwhile, BTS is set to perform at the 2017 American Music Awards on November 19, soon after the track's release.