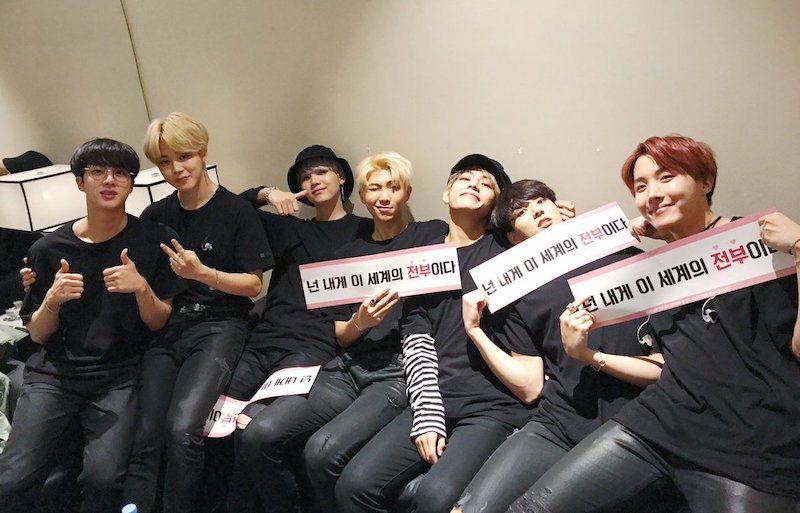 BTS remains No. 1 on Billboard's Social 50 chart!
On November 7 (local time) Billboard revealed their latest charts which have BTS at No. 1 on the Social 50 chart, No. 42 on the Artist 100 chart, No. 27 on the Canadian Album chart, and No. 2 on the World Albums chart.
Their Social 50 results are especially impressive given that the group has gotten No. 1 status for 47 times since first taking the top spot for the week of October 29, 2016.
Congratulations to BTS and their fans!
Meanwhile, BTS will be releasing a remix of "MIC Drop" produced by Steve Aoki and Desiigner on November 17.