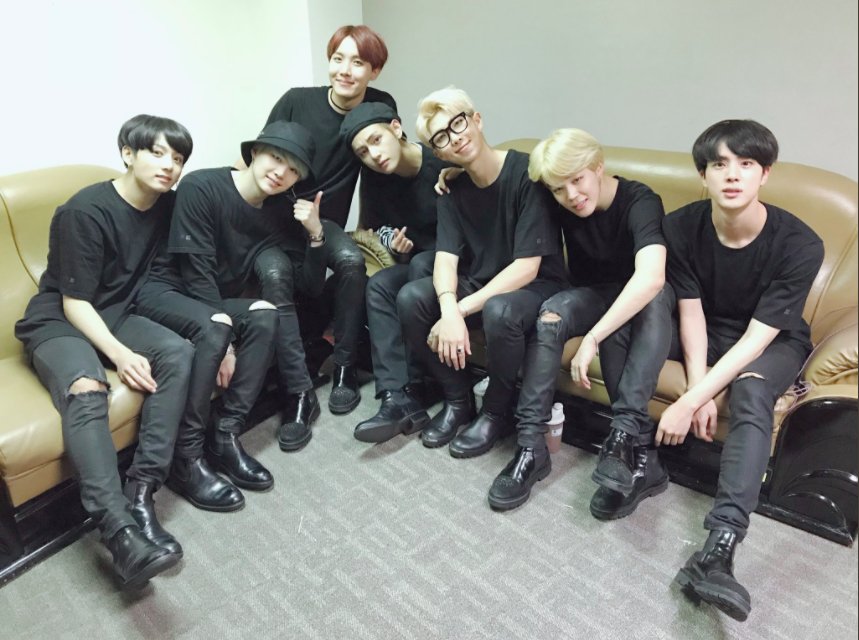 BTS continues to show their strong influence on social media by reaching 10 million followers on their official Twitter account (@bts_twt), only about a month after reaching 9 million! Their account is the first Korean account to reach 10 million followers, and to celebrate, a special Twitter emoji inspired by the official fan community (ARMY) logo has been launched.
The special hashtag immediately trended worldwide after its activation along with the emoji.
Additionally, BTS has been awarded a special trophy from Twitter for their achievement.
BTS has reached 10 million followers in 1,793 days after they posted their first Tweet on December 17, 2012, which is a remarkable record. You can learn more about the group's growth on Twitter through the infographic below.
Each of the seven members of BTS will Tweet their selfies and thank-you messages to their fans throughout the day to celebrate this milestone. Here is the first selfie Tweet, featuring the group's "sunshine" J-Hope.
According to Twitter:
There are 1 billion mentions of BTS/@bts_twt on Twitter since they opened their account
Their top 10 Tweets on average have over 320,000 Retweets and over 650,000 Likes
The five most Tweeted about BTS songs of all time are:

DNA
Spring Day
Not Today
I Need U
Fire
Here are the top 10 most Retweeted Tweets of all time (as of 13 Nov 2017) from @bts_twt:
1. Jungkook getting teased
2. J-Hope preparing for the Billboard Music Awards 2017
3. BTS wishing happy birthday to Jimin
4. BTS sharing the secret to their success
5. BTS at the Billboard Music Awards 2017
6. Golden Tweet of 2016
7. They leaked a bit of new song
8. #BTSLoveMyself Jimin and Jungkook
9. Thank-you message for ARMY from #Jungkook
10. Rapmon's birthday
Credits :