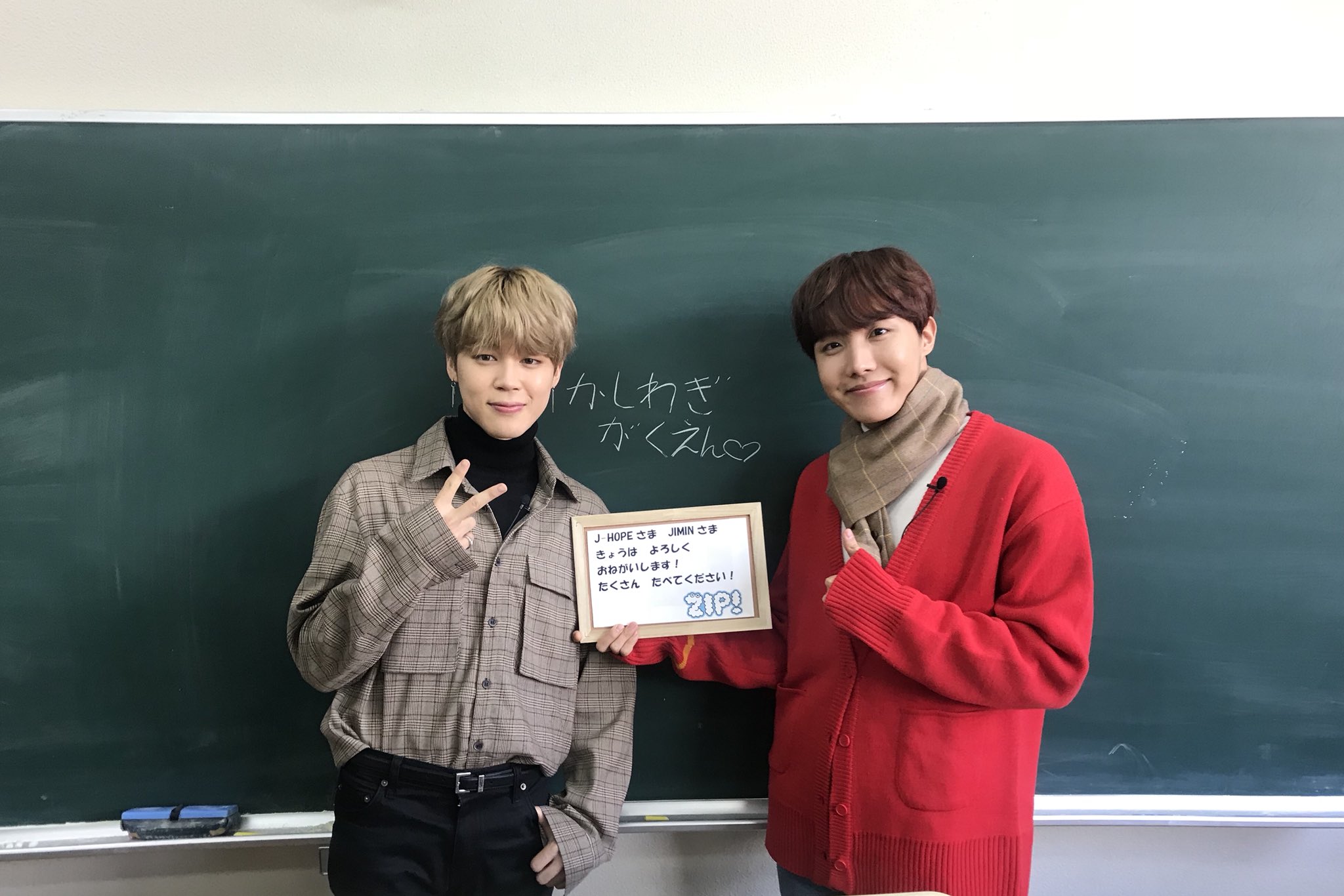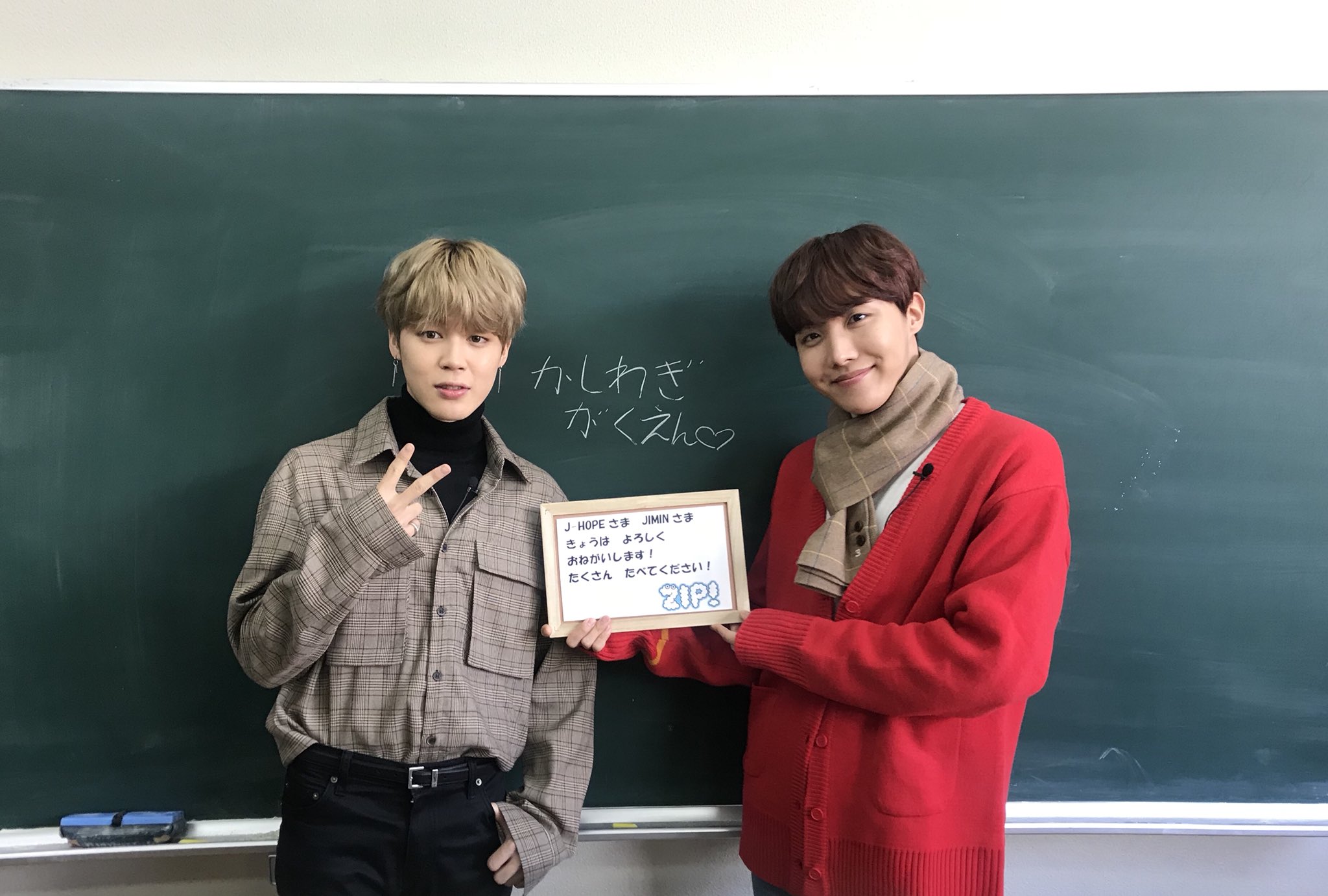 @BTS_jp_official :今日の #ZIP いかがでしたか? サプライズということでワクワクしましたが、みんな喜んでくれてすごく嬉しかったです

僕たちも負けないようにこれからもっともっと頑張ります!

Trans @BTS_jp_official : 
How was todays #ZIP?
We were very nervous since it was a surprise, but we were glad we made you all happy


We will work even harder from now on as well so we won't lose!


#BTS #JHOPE #JIMIN
Translation of Board in Picture:
J-Hope and Jimin
Let's work well together today!
Please eat a lot!
Credits :
Trans : Mame @ bts-trans