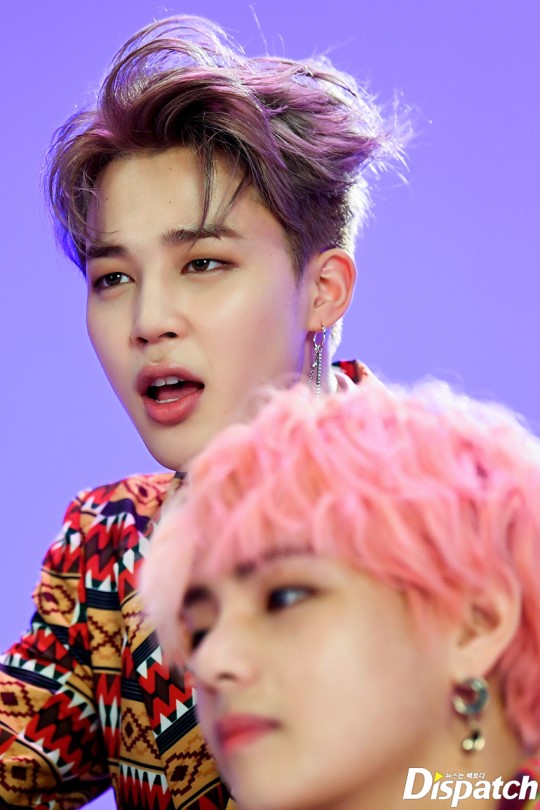 It is the day I announced last week.
You've been waiting for this, right?
Today, without hesitation,
I'll release everything.
1mm of 'IDOL' M/V
Beginning with JIMIN.
The member of BTS with talented face.
Yes. His facial expression is working hard.
"♬ You can't stop me"
"♬ lovin' myself"
"You're good" (JUNG KOOK)
"It's so funny" (SUGA)
Here is the member
who is working hard with face. (JIN)
His dance skill has been improved
"Releases swag, right?"
J-HOPE (the main dancer)
is looking at JIN with warm eyes.
"Well done, bro!"
"Neck massage(?)"
RM's facial expression is
also catching our eyes.
In between chic
and arrogant.
Then it's time to have a look at JUNG KOOK's
winsome of daily life.
"When he makes eye-contact with the camera?"
"V automatically"
"The good thing should move!"
V is a good younger brother of other members.
He played a role as a vitamin of BTS.
"Aren't you tired?" (V)
"Big smile with winsome act" (RM)
"I'm in charge of reflector"
"You're shining, SUGA"
Is it because of V's affection?
SUGA looked
happier than ever.
"Talking with RM"
"Patting JIMIN"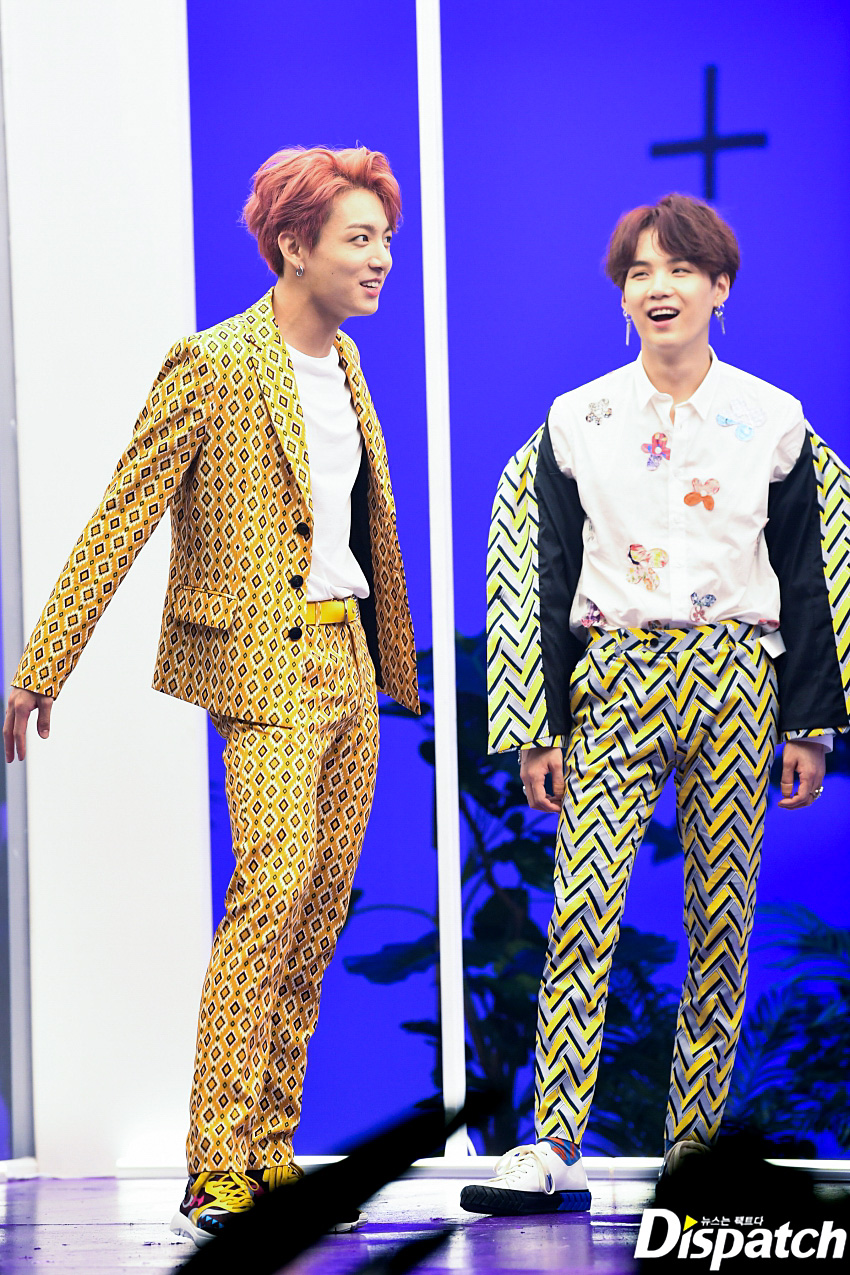 "JUNG KOOK is so cute"
Lastly,
BTS have completed the work with
'IDOL' successfully.

Topping 'Billboard 200',
and 11th of 'Billboard 100'.
BTS overcame BTS. The next destination is US. On October 6, they are going to perform at Stadium as the first K-pop group. The dream stage where Paul McCartney, Beyonce and Lady Gaga have performed. Please look forward for new history that BTS will make
Article = Kim Soo Ji (Dispatch)
Photo = Min Gyung Bin, Jeong Young Woo, Kim Min Jeong (Dispatch)
Credits :
Eng. Trans : Naver starcast