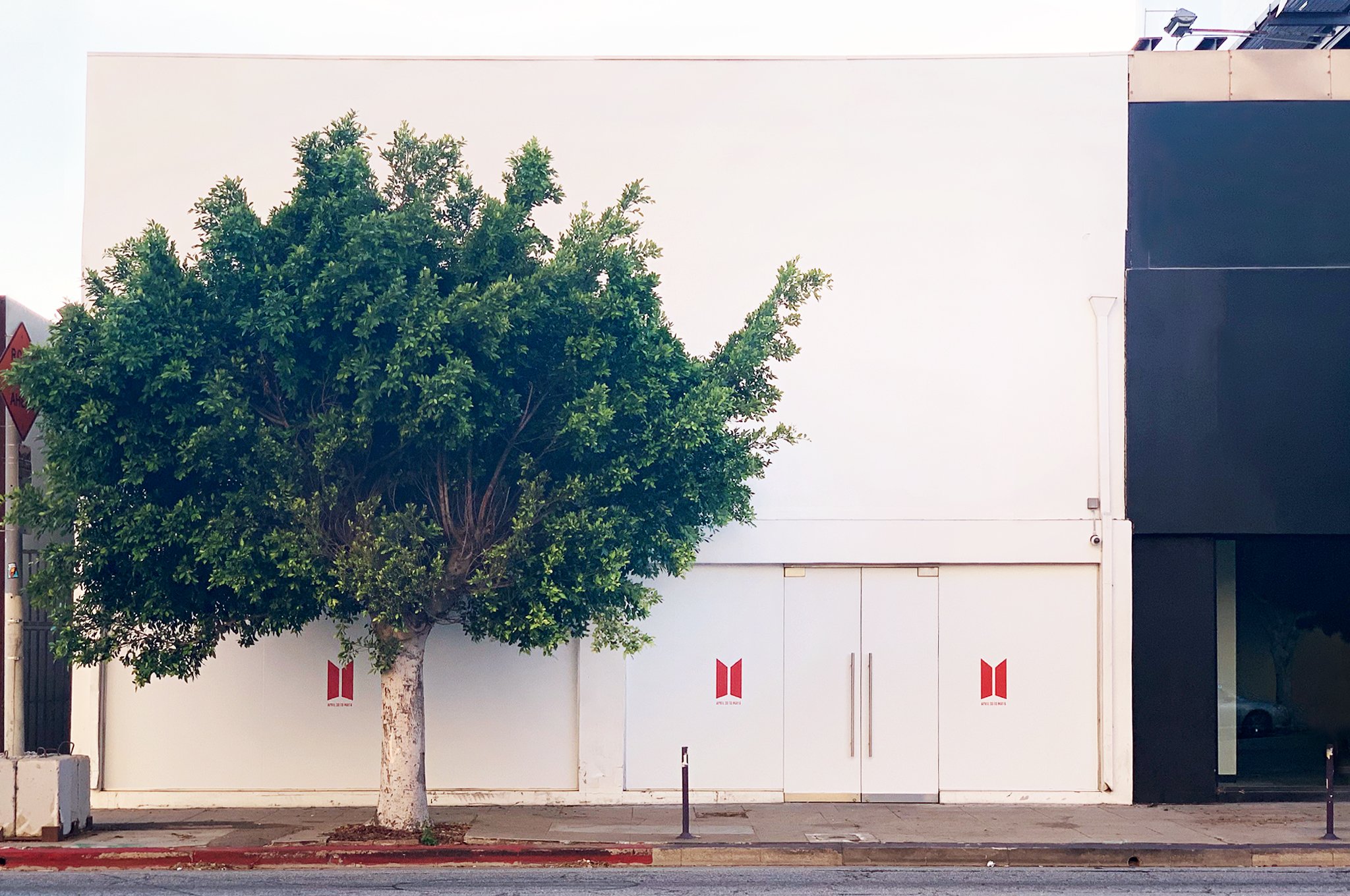 2019 BTS WORLD TOUR POP-UP STORE
Find POP-UP STORE exclusive product in 5 cities
We are pleased to announce official merchandise sales for BTS WORLD TOUR POP-UP STORE
– LA : April 30(Tue) ~ May 6(Mon)
📍659 S La Brea Ave ⏰ 10:00 – 20:00 (PST)
– CHICAGO : May 7(Tue) ~ May 13(Mon)
📍 114 S. State ST 🗓 May 7th – 13rd ⏰ 10:00-20:00(CST)
– NY : May 14(Tue) ~ May 20(Mon)
📍430 W. 15th ST 🗓 May 14th – 20th ⏰ 10:00-20:00(EST)
– LONDON : May 28(Tue) ~ June 3(Mon)
📍 89 1/2 Worship ST 📅 May 28th – June 3rd ⏰ 10:00-20:00(BST)
– PARIS : June 4(Tue) ~ June 10(Mon)
* Operation Hours :
– 10:00 ~ 20:00 (local time)
* NOTICE
1. Products may be sold out early.
2. Payments are accepted in the local currency.
3. Accepted payments are cash and credit cards.
4. Refunds/exchanges are only applicable to damaged or defective items that are purchased at the POP-UP STORE with a valid receipt. Please check your item upon receiving it and keep your receipt with you. (In case of the item being not available, your refund will be returned via the original purchase method.)
5. Sales hours are subject to change without notice.
6. All or limited items may become available for purchase through BIG HIT US SHOP(https://bighitshop.us) in mid-May (exact date TBA).
7. Please do not camp out. We are not responsible for overnight safety. You will be escorted off the premises.
8. All products for POP-UP STORE are sold at the POP-UP STORE location only. These are not sold at TOUR VENUE.
* PLEASE DO NOT PURCHASE ILLEGAL/COUNTERFEIT PRODUCTS OFFICIAL MERCHANDISES for BTS WORLD TOUR POP-UP STORE are only sold through the official BTS WORLD TOUR POP-UP STORE. Please beware of the risks when purchasing counterfeit products.
* We recommend that you come early in case of long line.
Credits :