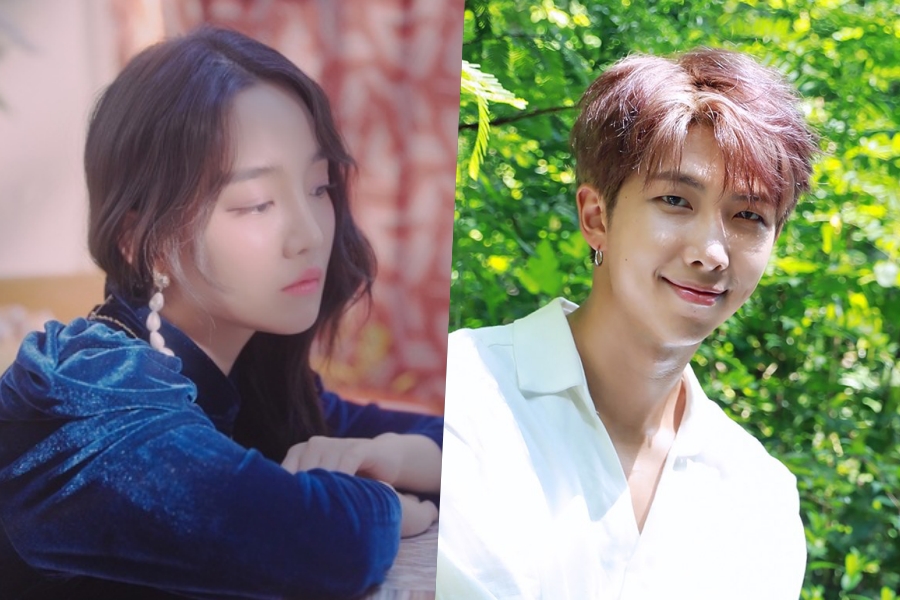 Younha talked about how she ended up collaborating on her new track "Winter Flower" with BTS's RM!
The song is a b-side on Younha's new mini album "Unstable Mindset," which came out on January 6. RM both features on the track and also took part in writing the lyrics for it. He is known to be a huge fan of Younha and often recommends her music on BTS's Twitter.
On January 6, Younha shared, "RM and I have said for years that it would be great if we could collaborate."
"There wasn't any music that would have the right topic or synergy, so I didn't suggest anything, but then [the musician] Edenary drew me a picture, and I finally sent RM the suggestion," she said.
"It wasn't easy to coordinate the timing so we worked on it over the phone, and we communicated about the lyrics by exchanging so many e-mails with prose," she explained. "We praised each other by saying we'd fought a good fight."
Younha's fifth mini album "Unstable Mindset" features the title track "Dark Cloud."