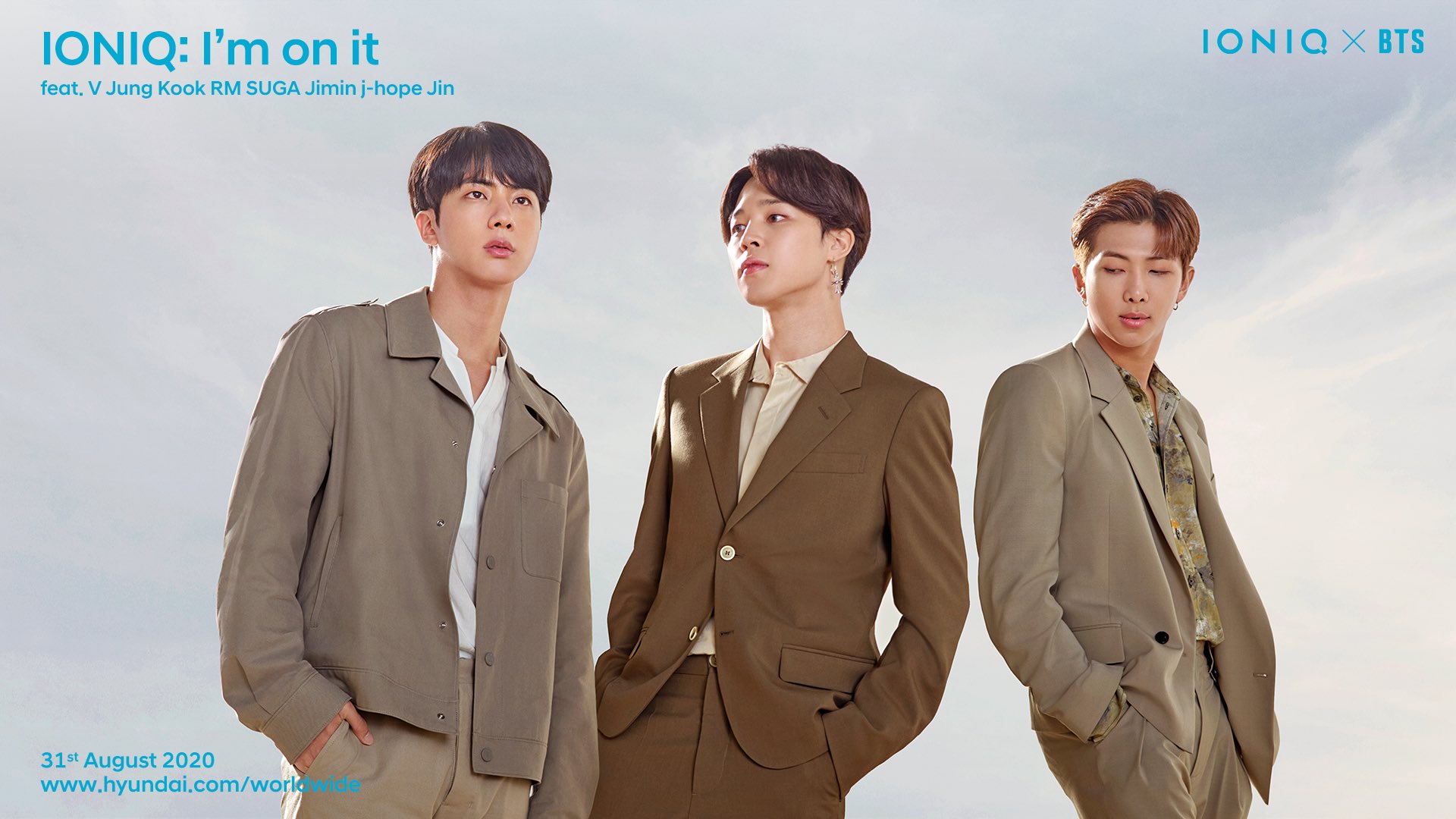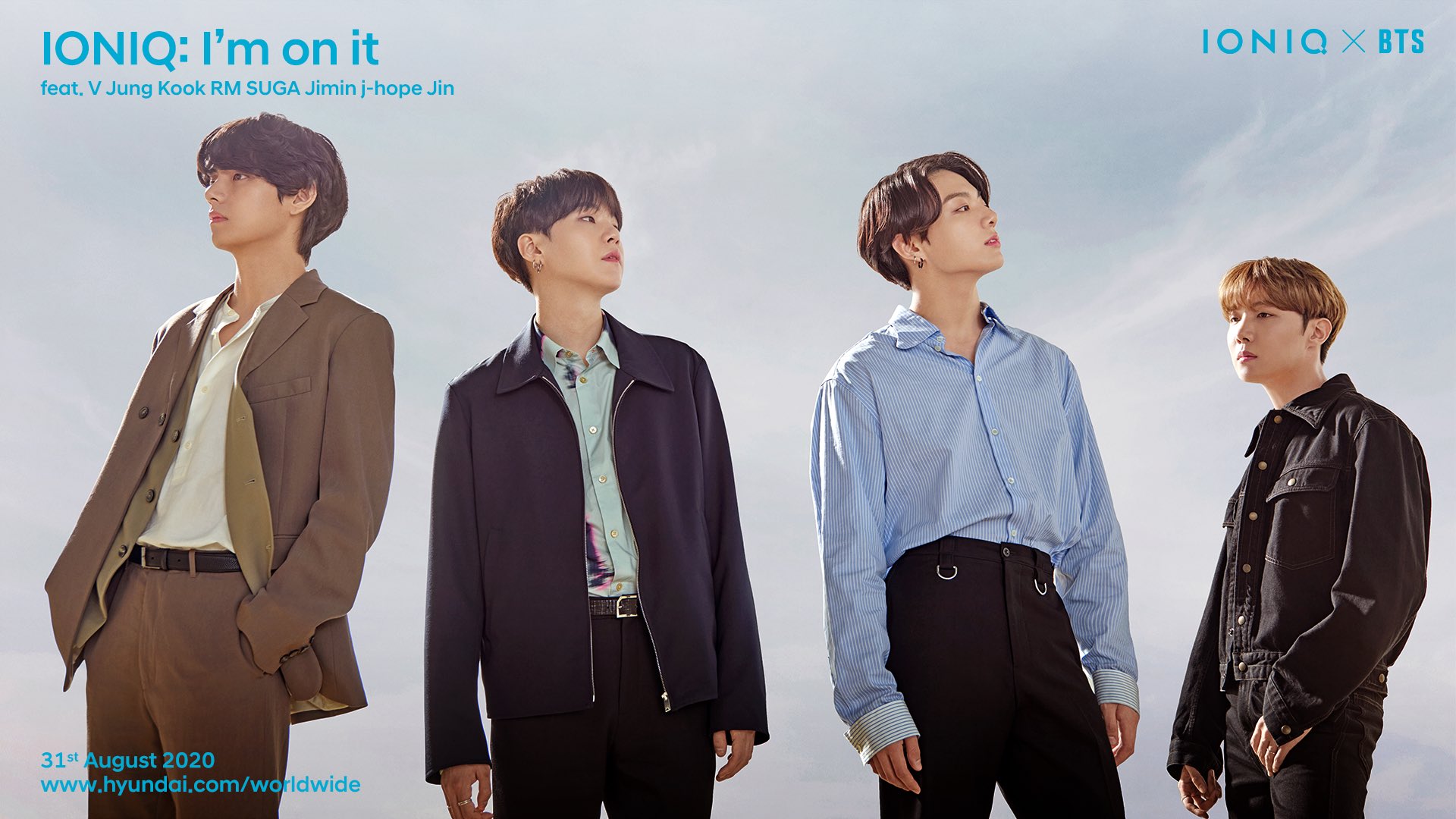 New music is dropping on 31st August that HyundaixBTS has prepared. BTS sings about the infinite possibilities of our lives driven by Hyundai's newly launched EV brand IONIQ. Stay tuned.
☝️31st Aug 2020 (MON)
'IONIQ: I'm on it' Music Release!
✌️2nd Sep 2020 (WED)
'IONIQ: I'm on it' #MusicVideo Release!