장막이 걷히고 .. 행복이 기다리고 있습니다. 트로피랑 못 찍어서 코야랑..#aRMy pic.twitter.com/3fjwu5Ikzh

— 방탄소년단 (@BTS_twt) January 11, 2018
@BTS_twt :장막이 걷히고 .. 행복이 기다리고 있습니다. 트로피랑 못 찍어서 코야랑..
#aRMy [RM]
Trans @BTS_twt :The curtains have been lifted .. and happiness is waiting. I couldn't record with the trophy, so with Koya..
#aRMy [RM]

Video translation:
RM: I'm happy!
RM: Thank you very much.
---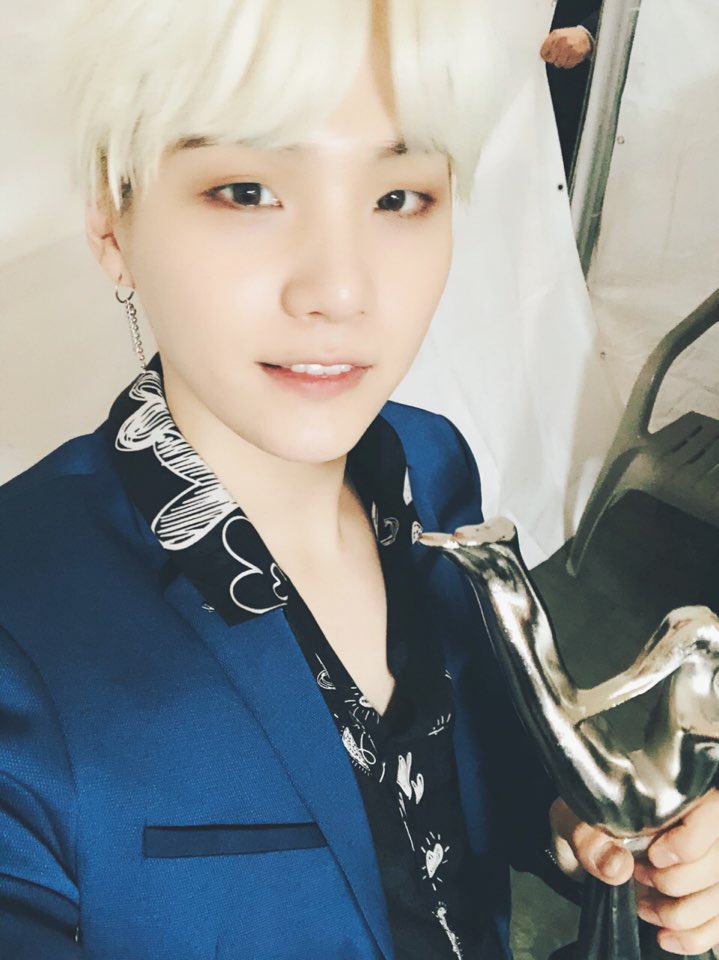 @BTS_twt :헿 고마워요 아미 상이 무겁네요 헿헤헤헤헤헤헤ㅔ헤헤ㅔ헤헤헤헤헿헤 [Suga]

Trans @BTS_twt :Heh Thanks ARMY the trophy is heavy Hehheheheheheheeheheehehehehehehhe [Suga] Continue reading "[TWITTER/Trans] BTS Twitter [180111]" →